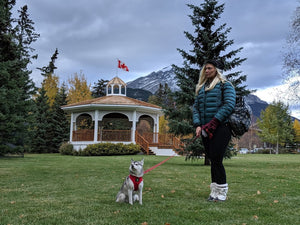 Limited time
New Pet Treats
Our wholesome and delicious P-Nutty bites are the perfect snack for dogs that love peanut butter! Our P Nutty bites are gluten-free and have ingredients YOU CAN SEE! And because they are made with Prebiotics and Probiotics, they are gentle on sensitive tummies.
Learn more
The eco-friendly Custom-Fit Harness
has adjustable straps for the neck and chest made from recycled water bottles to ensure a safe and comfortable fit. The soft, breathable mesh harness fabric wicks away dirt and moisture to keep your best friend cool on long walks and messy adventures!
---
1 product