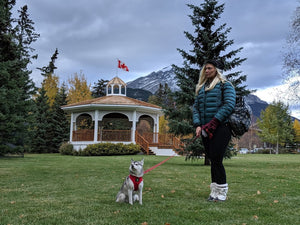 Limited time
New Pet Treats
Our wholesome and delicious P-Nutty bites are the perfect snack for dogs that love peanut butter! Our P Nutty bites are gluten-free and have ingredients YOU CAN SEE! And because they are made with Prebiotics and Probiotics, they are gentle on sensitive tummies.
Learn more
EcoBark's eco-friendly leashes are great for helping to train new puppies and stay in control of older pets on those daily walks. Take your place as
the leader of the pack with the luxurious comfort of an extra padded handle so your hand never gets tired before your dog! 
---
9 products